People can change
02/12/2020
Steve Jones, a resident at St Paul's, had secured a place on a course at Worcester Community Trust Building Block. He aim was to learn the ropes of becoming an electrician.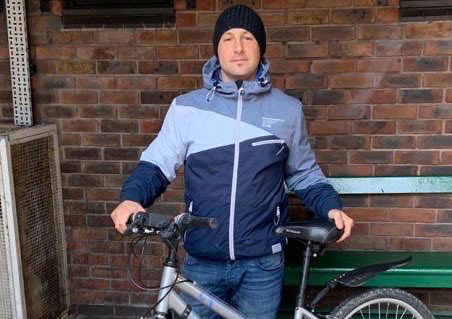 However, the barrier that was jeopardising this opportunity was that he was unable to get there. He was not in a position of having his own transport and public transport would have an impact on his financial circumstances.
However, a member of the community very generously provided Steve with a new bike which has enabled him to start his course. The team at Worcester Community Trust have now signed him up at Worcester Tech for a longer course, but I will allow Steve perhaps to tell you.
Here's a short testimonial he wrote that is very uplifting.
People can change. St Pauls is a place to embrace.
I moved into St Pauls Hostel at one of the lowest points in my life.  Suffering with a self-destructive mind set.  I was isolated, afraid and I felt worthless.
The staff and my counsellor were able to listen to me and help me look positively into having a future, relieving me from pressures of my life.  They welcomed me into a safe place to live.  Supported me through a transformation filled with new positivity.  I have a space to rebuild my life, regather my thoughts and also eat well.
St Pauls is not just a cluster of rooms with concrete walls and empty halls.  It's filled with help and fun things to do.  St Pauls have great staff. The support, the security, the chance to start again, all avenues of help are available without any judgement.
From temporary accommodation to memories I won't forget. St Pauls is a place to embrace.