World Book Day 4th March 2021
24/02/2021
St Paul's delighted to receive a donation £1,000. A share of the proceeds from the sale of book.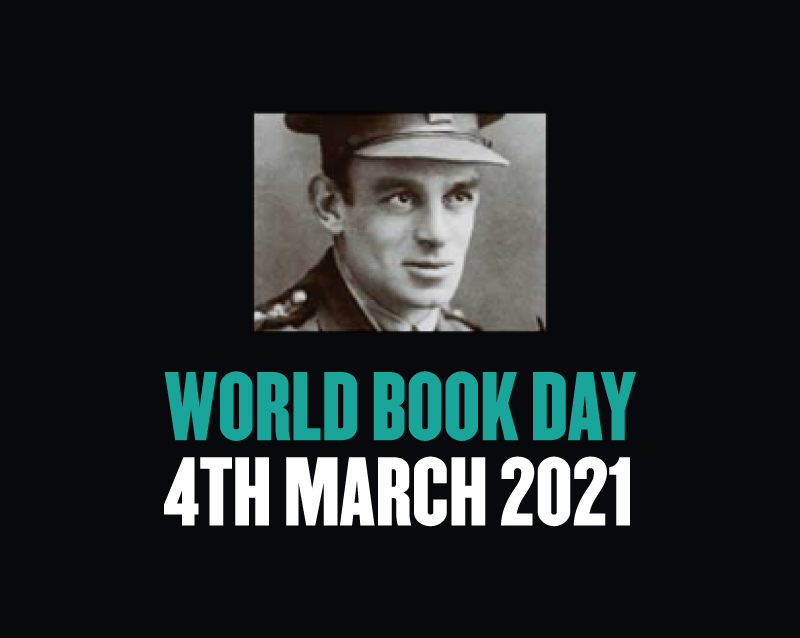 Life after Tragedy: Essays on Faith and the First World War was launched in 2017, the 100th anniversary of the First World War.  The book, evoked by Geoffrey Studdert Kennedy was 3 years in the making and came to fruition following Canon Michael Brierley's appointment as Canon Precentor of Worcester Cathedral.  Drawing on the wealth of theological knowledge at the Cathedral, the book is a profound and moving account of the struggle of Christian theology with the ravages of the First World War.
Canon Brierley said "we were keen to see the proceeds of the book address injustice.  There is a strong connection to the history of St Paul's Hostel and it was therefore appropriate that the charity was one of the beneficiaries of the proceeds; the other being the cathedral"
Although all copies of the book at the cathedral shop have now sold out, there is still a small number available on Amazon, which you can buy here.
Who was Rev Geoffrey Studdert Kennedy and what's the connection to St Paul's Hostel?
The Rev Geoffrey Studdert better known as "Woodbine Willie", was the vicar at St Paul's church in Worcester, and he is buried at St John's cemetery, in the city.
At the outbreak of WW1 he volunteered as a chaplain, and won the Military Cross in 1917. His habit of handing out cigarettes to troops earned him his nickname, being a heavy smoker himself. Big crowds lined the streets of Worcester for his funeral in 1929.
 St Paul's hostel, first opened in the derelict vicarage of St Paul's Church were Rev Studdert Kennedy used to be a priest.  Our name derives from these humble but important early days.
Born in Leeds in 1883, he was the son of a vicar and after reading divinity and classics at Trinity College, Dublin, became a vicar, first in Rugby and then in Worcester.
As a chaplain in WW1 he was well-known for going into no-man's-land in the thick of a battle, to comfort wounded soldiers.
He was never afraid to be close to the fighting – one celebrated story tells of him crawling out to a working party putting up wire in front of their trench.
A nervous soldier challenged him, asking who he was, and he said "The church."
When the soldier asked what the church was doing out there, he replied "Its job."
He was also a published poet and wrote Rhymes of a Padre (1918) and More Rough Rhymes (1919) about his war experiences. In 1929, on one of his lecture tours in Liverpool, he fell ill and died.