Rocking against hate crimes at Worcester Arts Workshop
01/02/2017
A ROCK gig with a difference aimed to fight discrimination and raise money for two charities.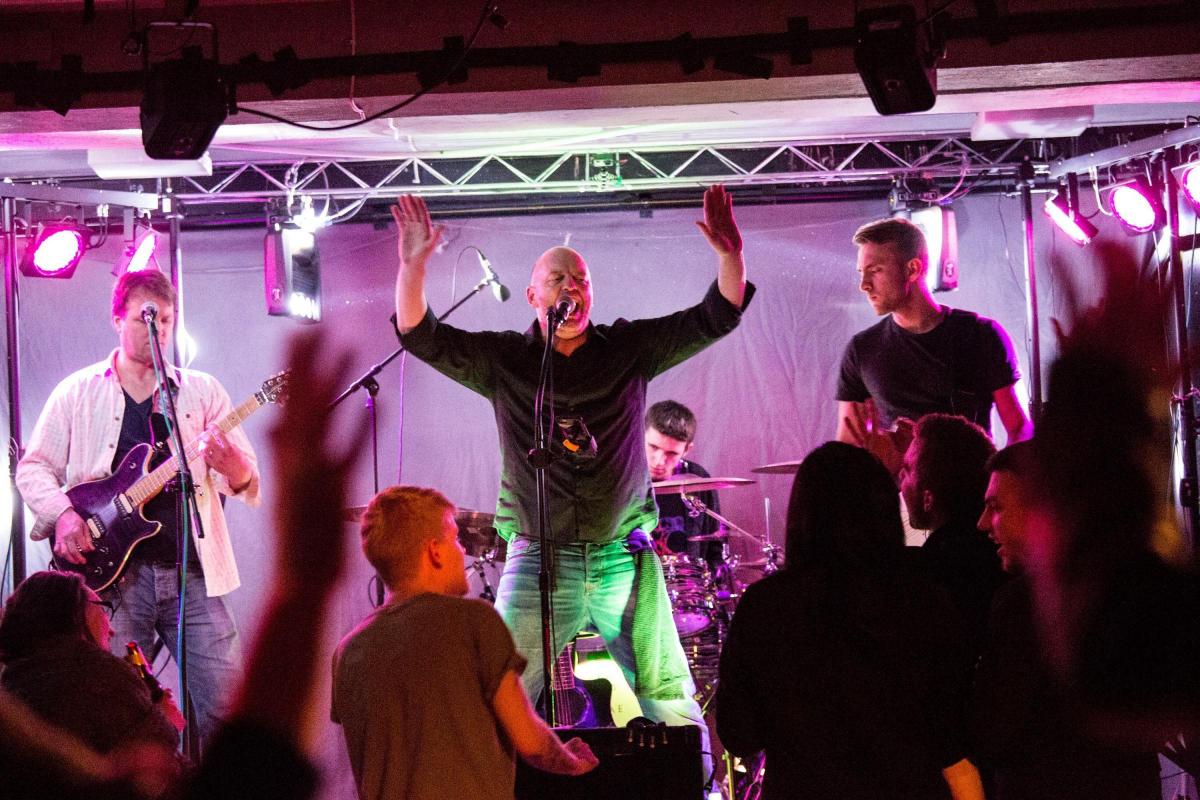 Malvern band Hybrid starred in the Rock Against Hate gig at Worcester Arts Workshop in aid of St Paul's Hostel and the Sophie Lancaster Foundation.
The Sophie Lancaster Foundation was set up in memory of Sophie, a Goth, who was attacked and killed in 2007 in Lancashire.
It focuses on creating respect for and understanding of subcultures.
Rock Against Hate was organised by Tom Piotrowski, Jake Walker and Jay Gormley of Fortis Living and was a follow up to their Hate Crime event in October last year.
He said: "Intolerance of someone because they are 'different' in the eyes of the abuser isn't acceptable.
"It should not be tolerated and so together we should fight the abuse, both verbal and physical, that ruins people's lives merely because of their colour,race, gender, or way of life."
Jonathan Sutton, chief executive of the hostel, spoke of the need to fight discrimination and highlighted the recent report in the Worcester News of a man who urinated on a homeless person sleeping outside a railway station in Worcester.
Shaun Layton, 23, of Seymour Court, in Malvern, was jailed for 25 weeks after admitting the offence, which took place at the entrance of Worcester Foregate Street station last September.
Mr Walker, one of the organisers, said: "Fortis Living are keen to continue its campaign to raise awareness around hate crime and to challenge prejudice in local communities.
"This time we wanted to highlight the prejudice around alternative lifestyles and homelessness.
"Thanks to support from a brilliant local band, Hybrid, we managed to raise funds for The Sophie Lancaster Foundation and St. Paul's Hostel.
"We would love to continue this work in future, linking with other local partners."