Worcester Mosque feeds more than 60 homeless people at St Paul's Hostel on New Year's Day
03/01/2018
A CITY mosque fed more than 60 people at a homeless shelter on New Year's Day, supplying chicken curry and lamb biryani.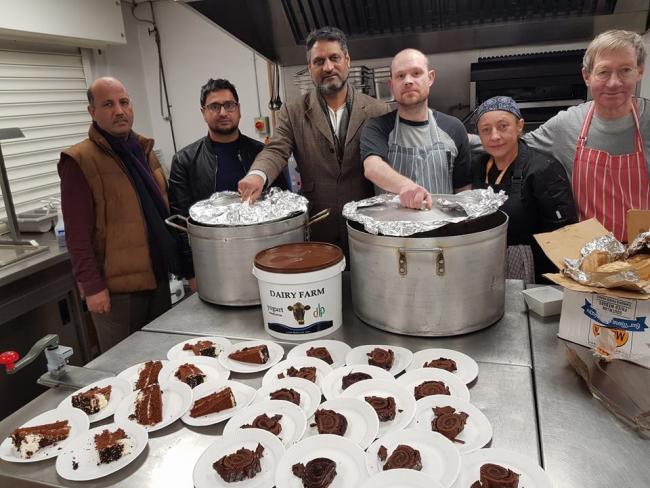 Worcester Mosque, on Tallow Hill, donated almost 200 dishes-worth of food, including desserts, to its neighbours at St Paul's Hostel, having raised around £250 for the gesture.
Worcester Muslim Welfare Association (WMWA), which runs the mosque, is looking to increase its programme of charitable work in the coming months – and it started with ensuring the city's homeless did not begin 2018 with empty stomachs.
"It's the second time we've done it over the last year," he said. "We originally wanted to do Christmas dinner on the 25th but St Paul's was already reserved, so we said we'll do it for New Year's Day instead.
"We put in the order to our catering company and they made lamb biryani and some curry and bits to go with it. It was all organised by the trustees of the WMWA. I've just spoken to the hostel and everyone loved the food"
Harris Saleem, chairman of the WMWA and trustee Safraraz Baig, alongside Mr Iqbal and others, have long been organising various fundraisers to help give back to the local community.
But now they are looking to go even further in 2018. The money for the big feed at St Paul's was generated by members of the mosque and others in the community.
"Obviously, we do this regularly," said Mr Iqbal. "We thought it was a good community gesture, to share our friendship and we're planning regular charitable schemes to help build an integrated relationship across the city.
"We've done similar things in the past – quite a few programmes, not just in mosques. Over the coming months, we want to build external links with other charities too.
"St Paul's is right on our doorstep, they are our neighbours – it makes sense to help them," he added.