Worcester News- Big Lottery Fund, Tree of Life Project
08/03/2017
St Paul's Hostel in Worcester secures £379,000 Big Lottery grant. A HOSTEL for the homeless in Worcester has been awarded the biggest project grant in its history.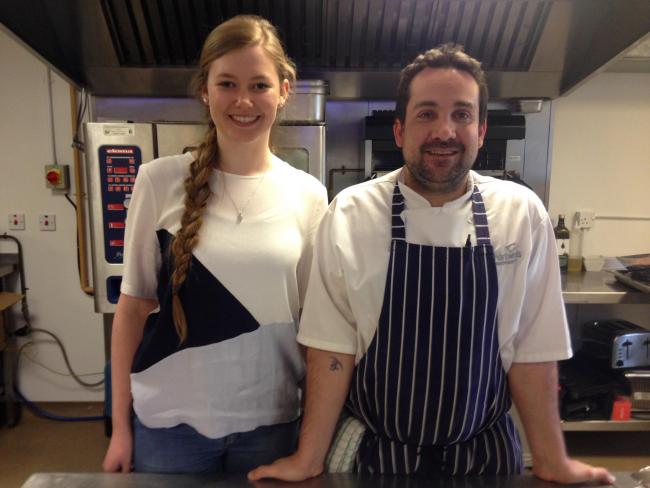 St Paul's Hostel, in Tallow Hill, has secured a Big Lottery 'reaching communities' grant worth £379,000 over a three-year period to pay for its 'Tree of Life' project.
After an initial application was rejected in October 2015, the charity's chief executive, Jonathan Sutton, put in another bid and the cash was finally awarded.
The funding will pay for vital services which would otherwise be impossible for the charity to deliver because of central Government cuts amounting to around £500,000 a year.
The bid took around 800 hours of work and the application's success has been welcomed by staff and service users.
Mr Sutton said that, without the grant, the charity could only offer the very basics.
"It would mean we're simply warehousing people in the hostel, not providing them with the opportunities to repair themselves, heal themselves, re-equip themselves and reintegrate them into society," he said. "This is something more dynamic."
The charity has lost around £500,000-a-year in funding since 2015 and without the grant could only provide the basic accommodation service – 46 beds and two on-site self-contained flats.
The ring-fenced grant aims to build a more tolerant, understanding approach to homeless people and rough sleepers within the hostel while challenging preconceived perceptions of homelessness and shattering urban myths which may persist among the public.
Staff have already taken part in a 'trauma informed course' at the University of Worcester which looks at how 'adverse childhood experiences' can affect the behaviour and health of service users, both physical and psychological, including the impact of abuse, neglect and lack of attachment to parents.
Another objective is to develop the numeracy, literacy and digital skills of service users to get them 'work ready'.
Skills might be searching for jobs online so people can seize those opportunities they may have missed as a result of their life experiences.
The third element will focus on building self-esteem and self-confidence through counselling by Shaun Adams, an aspect of hostel life which faced an uncertain future until the grant.
The fourth strand is a kitchen project led by 38-year-old Gregg Dobson, the hostel's chef and catering manager.
An experienced chef, Mr Dobson has been based in London, France, Switzerland, the Cotswolds and Cornwall where he worked for celebrity chef and television presenter Rick Stein.
Mr Dobson, who says he is 'buzzing' at this new opportunity, will train service users in the kitchen with the hope of getting them into work or further education.
The grant has funded the key post of skills and community engagement manager for 19-year-old Lizzy Leonard, originally from Ashburton, near Christchurch in New Zealand's South Island.
She said the grant made for a less 'stagnant' environment, giving service users the tools to better their lives and that she has already noticed a more positive atmosphere in the hostel.
Service suspensions have plummeted, taken as a positive indication the grant is already reaping rewards even before the project officially begins on April 1.
A service user, who had been addicted to heroin and was abusing alcohol, said she had only been able to turn her life around because of the extra support the hostel staff had given her, including counselling.
She said: "I couldn't have done it without St Paul's."